Opening Hours:

Takeaway:
11:30am - 3pm and 5 - 9pm Tuesday – Saturday

Restaurant:
11:30am - 3pm and 5 - 9pm Tuesday – Saturday
Simply Fish - 01803 859585
Open 6 days a week (except for xmas & new year)
Click here to view Simply Fish Restaurant Menu
Click here to view Simply Fish Take Away Menu

Simply Fish Bar & Grill - 01803 859585
Open 7 days a week during summer season
Open 6 days a week during winter season (Monday to Saturday)

Revamped Simply Fish Bar and Grill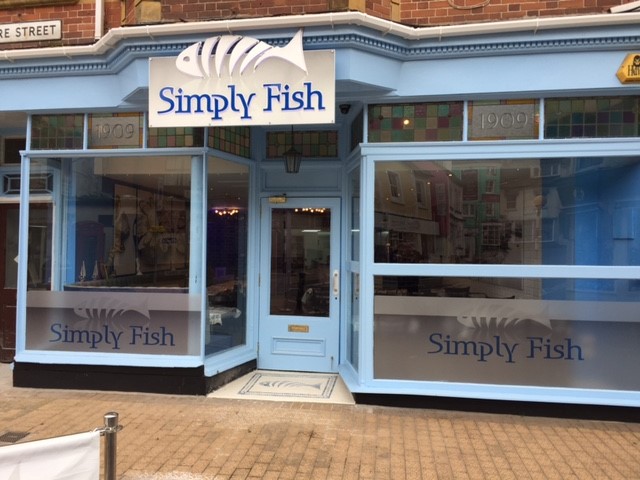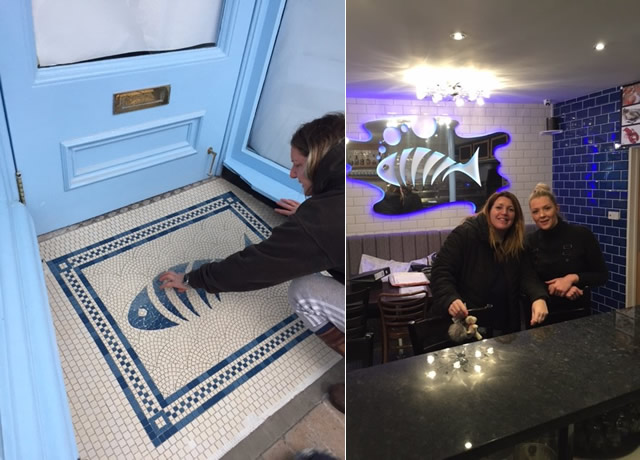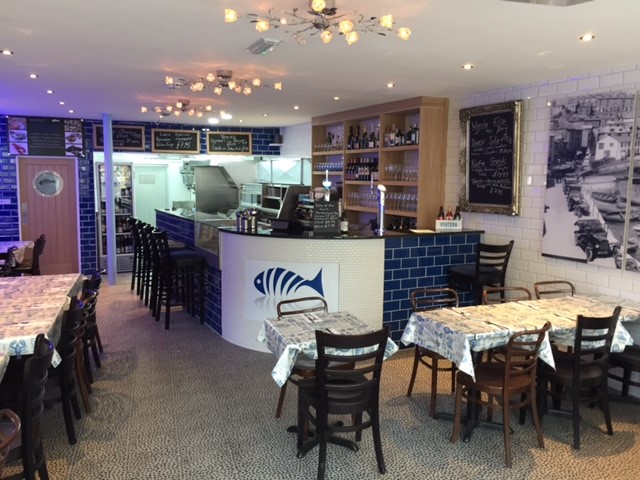 Simply Fish Staff Trip
7th March 2017
On the 7th March, 2017 Simply Fish staff took a trip to London to spend the day at the Wright Bros Restaurant in Soho – we had a great day and gained alot of experience from the Jean-Michael and his staff – we feel trips like this give us extra knowledge and experience we can bring back with us and share with our customers.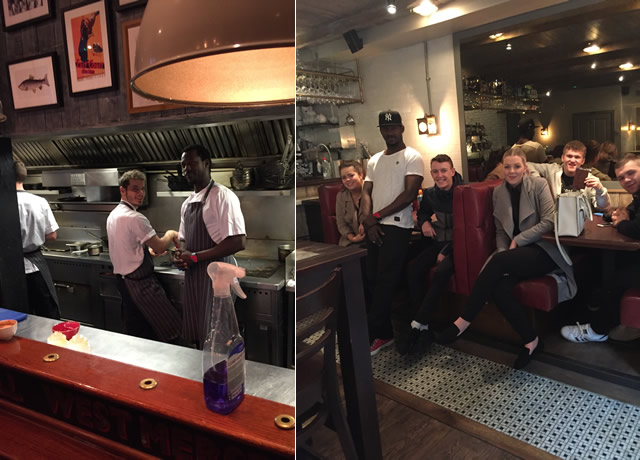 Simply Fish Bistro 01803 859585
23rd February 2016
We have now opened our new seafood and cocktail bar, just a couple doors up from our existing shop. More space and a slightly different vibe but the same fantastic seafood plus a great cocktail bar, with outdoor seating for a sunny day. We now have room for bigger tables and you can even book the whole place for a party.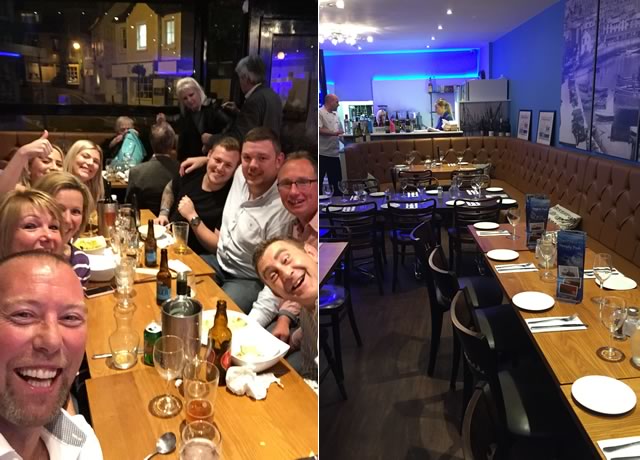 Simply Fish Restaurant Re Open's 5th February 2015
The official opening date was 14th April 2011.
Summer Opening Times are 7 days a week 12 - 9pm
Licensed Restaurant
Roberts Fisheries (Simply Fish) are on a Sky Atlantic Series called Fish Town. It starts on Friday 22nd July and runs for 10 weeks @8.00 pm.
Click here to view an article about Simply Fish by Fry Online.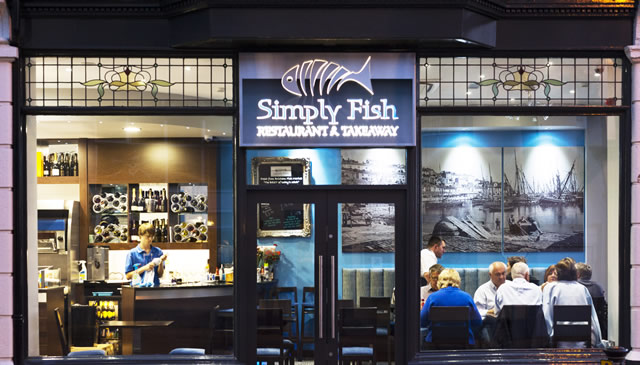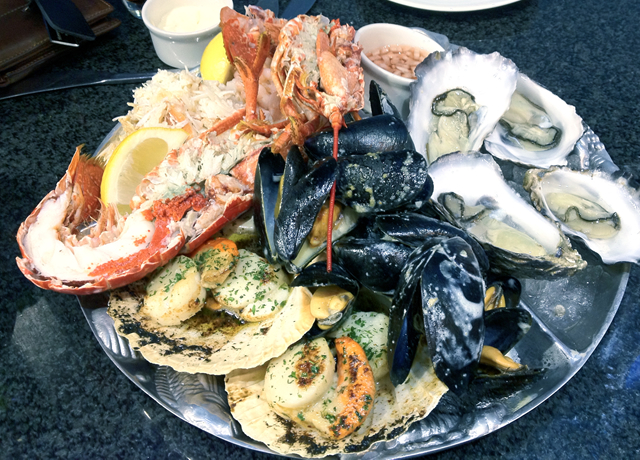 Fruit de Mer - Please give us 24 hours notice to order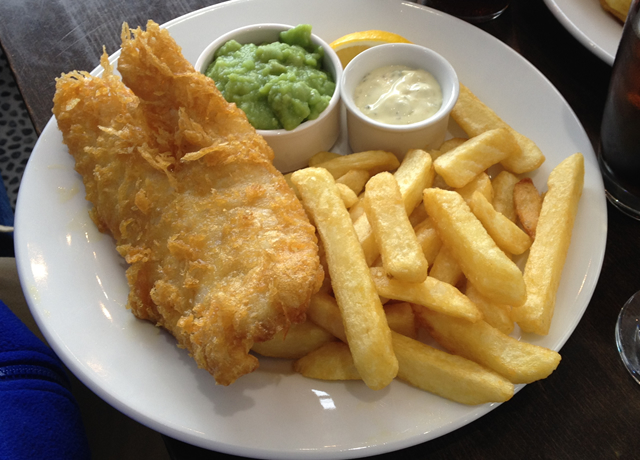 The Nations Favourite - Fish and Chips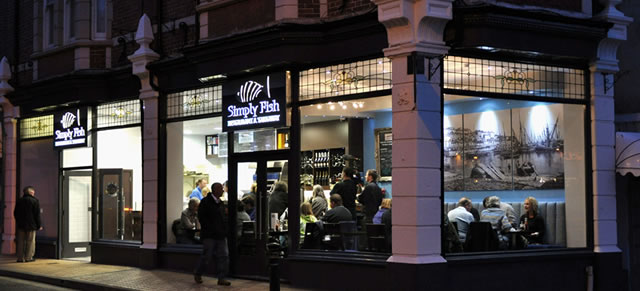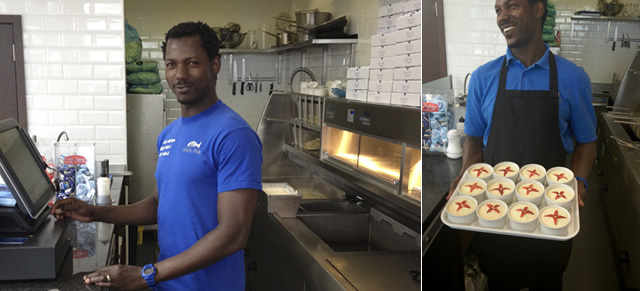 Dan has moved on to sunny climbes and is now head chef in a fancy restaurant in Australia - we wish him well.
Yaya chef de maison, heads our team at Simply Fish - he has also been with us since we opened and has now gained a wealth of experience over the last 3 years and he is able to cook the best of Brixhams freshest fish. Your always guaranteed a smile at Simply Fish along with great food!
All fish is subject to availability as it is bought fresh every day from the Brixham Market.